FILM Screening of FASHION REIMAGINED as part of Sustainable Fashion Week
Trailblazing fashion designer Amy Powney is on a mission to create a sustainable collection from field to finished(Sustainable Fashion Week)
Everyone Needs Pockets Textile Reuse Network hosts a film screening of Fashion Reimagined – a feature documentary by Becky Hutner as part of Sustainable Fashion Week in Frome.
Fashion designer Amy Powney of cult label Mother of Pearl is a rising star in the London fashion scene. Raised off-the-grid in rural England by activist parents, Amy has always felt uneasy about the devastating environmental impact of her industry. When she wins the coveted Vogue award for the Best Young Designer of the Year, which comes with a big cash prize, Amy decides to use the money to create a sustainable collection from field to finished garment, and transform her entire business. Over the following three years, her own personal revolution becomes the precursor of a much bigger, societal change.
https://www.fashionreimaginedfilm.com/
100 min | UK, USA | 2022
Event Age Suitability: 12A. Under 16s must be accompanies by an adult.
Doors open at 6pm – Screening starts at 6.30pm
Following the film, there will be informal chat and discussion.
Free hot and cold drinks and biscuits available.
Frome Town Hall is fully accessible with step-free access, a lift to the upstairs hall and an accessible toilet.
Please note that parking is very limited around the town hall, so please leave plenty of time to find parking on nearby streets.
Everyone Needs Pockets is a growing network of 150+ makers, designers, stitchers, knitters, sustainable fashion fans and researchers. You might be a mender, a maker or just someone who loves clothes. You don't need skills, only the desire to find out more!
Everyone Needs Pockets is working in partnership with Future Shed (Edventure Frome) to host events and activities as part of Sustainable Fashion Week 2023. SFW is the only fashion week of its kind, bringing the community together to take creative action and change the fashion system.
Future Shed is part of Green & Healthy Frome, a partnership programme of Edventure Frome, Frome Medical Practice and Frome Town Council taking action on health and climate funded by the National Lottery's Climate Action Fund.
Future Shed is about ideas and connections, collectives and enterprise – we are cooking up ideas and ventures to make real change around climate and wellbeing. This is a space to meet up, connect and build relationships to effect change.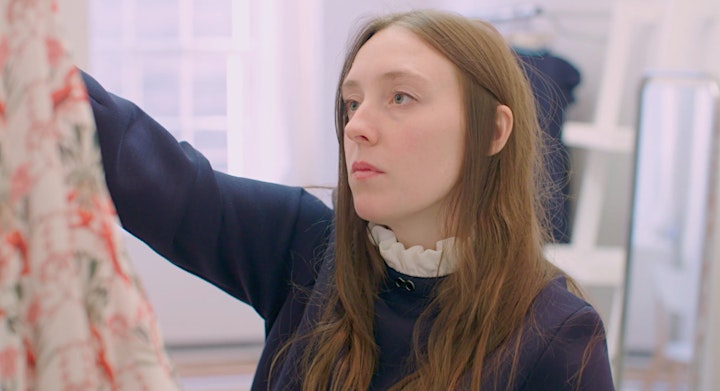 Amy Powney
Creative Director of Mother of Pearl & Star of Fashion Reimagined
Amy Powney is widely considered a leader in the UK's sustainable fashion movement. In just 13 years, she has gone from sweeping the cutting-room floor at fashion brand Mother of Pearl to taking the helm as its Creative Director. Sustainability has been a life-long passion for Amy and she's been on a mission for Mother of Pearl to reduce its impact on the planet. Her sustainable collections have been shown at London Fashion Week and Copenhagen Fashion Week and are stocked by prestigious global retailers including Net-a-Porter, Harrods, Saks Fifth Avenue, Neiman Marcus, and Goop. She also designs sustainable collections and homeware for John Lewis, UK's largest department store. Amy has collaborated on sustainability projects with BBC arth and Prince Charles. She is the winner of the 2017 BFC/Vogue Designer Fashion Fund and writes the "Ask Amy" column in British Vogue.
Marketing and email lists:
Edventure Frome use MailChimp as our marketing automation platform. By registering for this event or joining the waitlist, your email will be added to Edventure Frome CIC's mailing list, which you can unsubscribe from any time. Your contact information will also be shared with our event partners, for the purposes of communication about this event. We handle and process personal data in accordance with the Data Protection Act 2018