Flax Workshop – growing, processing and spinning flax with Flaxland
Future Shed & Everyone Needs Pockets Textile Reuse Network host a special workshop led by Flaxland from Stroud, all about this natural fibre
A one day group workshop all about flax led by Flaxland from Stroud.
Designed both for beginners and those with some knowledge, this workshop has lots of hands on processes using flax.
Introductions – what is flax – its many uses – flax's multiple benefits to individuals and the planet – history and future of flax in the UK.
Demo of how to sow, grow, harvest and ret flax.
Hands on sessions – harvesting the seeds, processing the straw, extracting fibres – breaking – scutching – hackling – make a twist of flax to take home or use.
Dressing a distaff introduction to drop spindle to spin line, twisting tow (short fibres) to make a garden twine.
This special workshop is being hosted by Future Shed and Everyone Needs Pockets Textile Reuse Network as part of the Green & Healthy Frome programme on climate and health.
We want to understand more about natural fibres that can be grow in the UK, and the processes, challenges and benefits associated with this natural fibre, flax.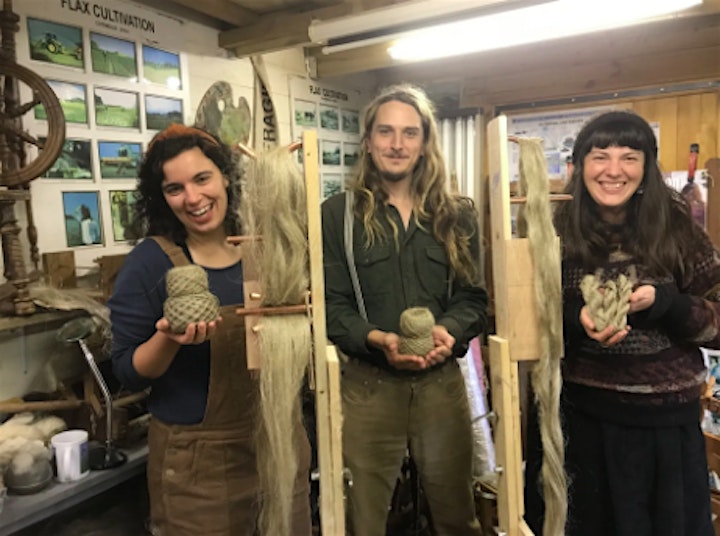 Ticket pricing:
Full price: £25.00 (plus the Eventbrite booking fee)
For those on low incomes: £10.00 (includes the Eventbrite booking fee)
If you want to attend but find the cost prohibitive, please contact the event organiser and we will do our best to provide a free place.
This workshop is supported by the Climate Action Funded through Green & Healthy Future Frome.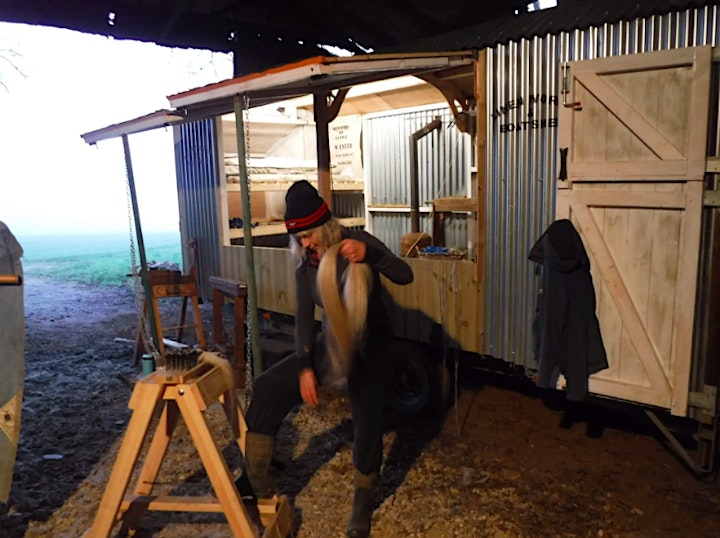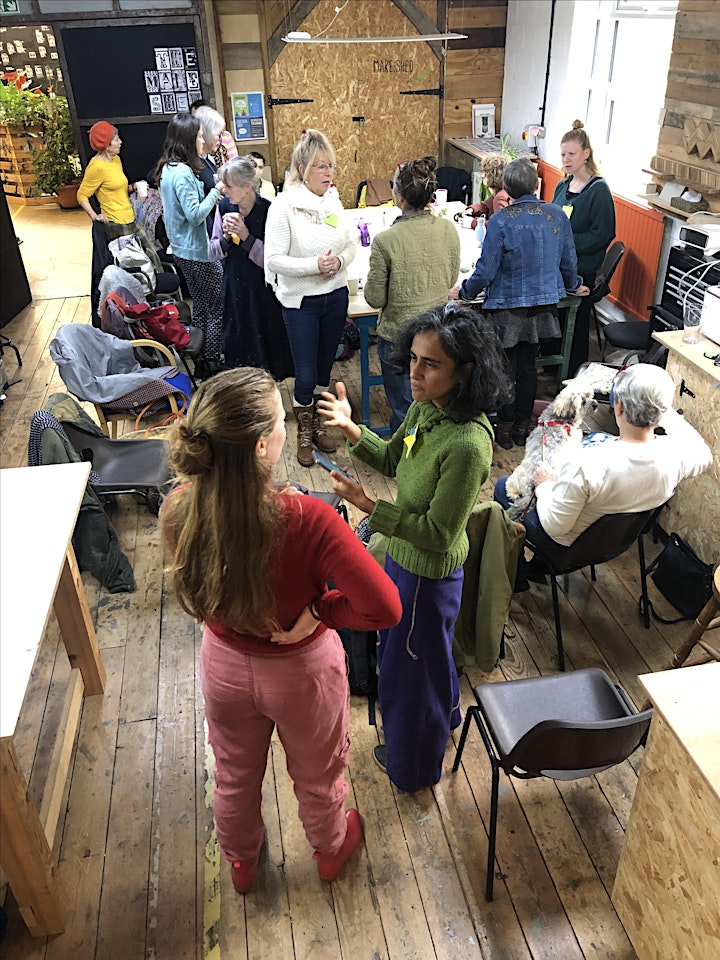 Future Shed is part of Edventure Frome
Future Shed is about ideas and connections, collectives and enterprise
We are cooking up ideas and ventures to make real change around climate and wellbeing. This is a space to meet up, connect and build relationships to effect change. Come with your own idea, or join someone else's. It doesn't matter what stage you're at, whether you're already in the thick of a venture or just toying with an idea, or you're passionate about making a difference but not sure where to start? Everyone's welcome.
Further support from Future Shed on offer:
🌱 free 121 coaching from a qualified social enterprise coach with a wealth of experience of starting social enterprises and community projects in Frome and beyond.
🌱 free 121 support to access funding from a Frome-based professional fundraiser with 25 years experience of working on both sides of the fundraising fence.
🌱 making connections with others across Frome who are focusing on wellbeing and climate action, who could help you open new doors, learn new skills and move your idea on a step.
If you'd like more information about what the Future Shed offers, contact Sue via sue@edventurefrome.org / 07434 898059.
Why 'Future Shed'?
The 'shed movement' is about people meeting up in a space to share skills, helping each other to fix, repair and create. Our 'shed' is about the Future – our shed is about ideas, energy, creativity and connection. Our 'shed' is about meeting up to build relationships, start ups and growing initiatives . We can also use it as a space for practical making. It is a space where people come together to share ideas and bring green and healthy initiatives to fruition.
Future Shed is a project by Edventure: Frome as part of the Green & Healthy Future for Frome project in partnership with Frome Medical Practice and Frome Town Council. It is funded by The National Lottery Community Fund.
Future Shed Friday sessions are hosted by Sue Palmer (Future Shed Lead).
Accessibility:
Vallis Farm has some accessibility issues. Please contact the organisers.
Marketing and email lists:
Edventure: Frome use MailChimp as our marketing automation platform. By registering for this event or joining the waitlist, your email will be added to Edventure Frome CIC's mailing list, which you can unsubscribe from any time. Your contact information will also be shared with our event partners, for the purposes of communication about this event. We handle and process personal data in accordance with the Data Protection Act 2018